Outdoor (IP65) UltraBright™ Architectural Dynamic Tunable White Series LED Strip Light
Outdoor (IP65) UltraBright™ Architectural Dynamic Tunable White Series LED Strip Light
Outdoor (IP65) UltraBright™ Architectural Dynamic Tunable White Series LED Strip Light
Product Description
Outdoor (IP65) UltraBright™ Architectural Dynamic Tunable White Series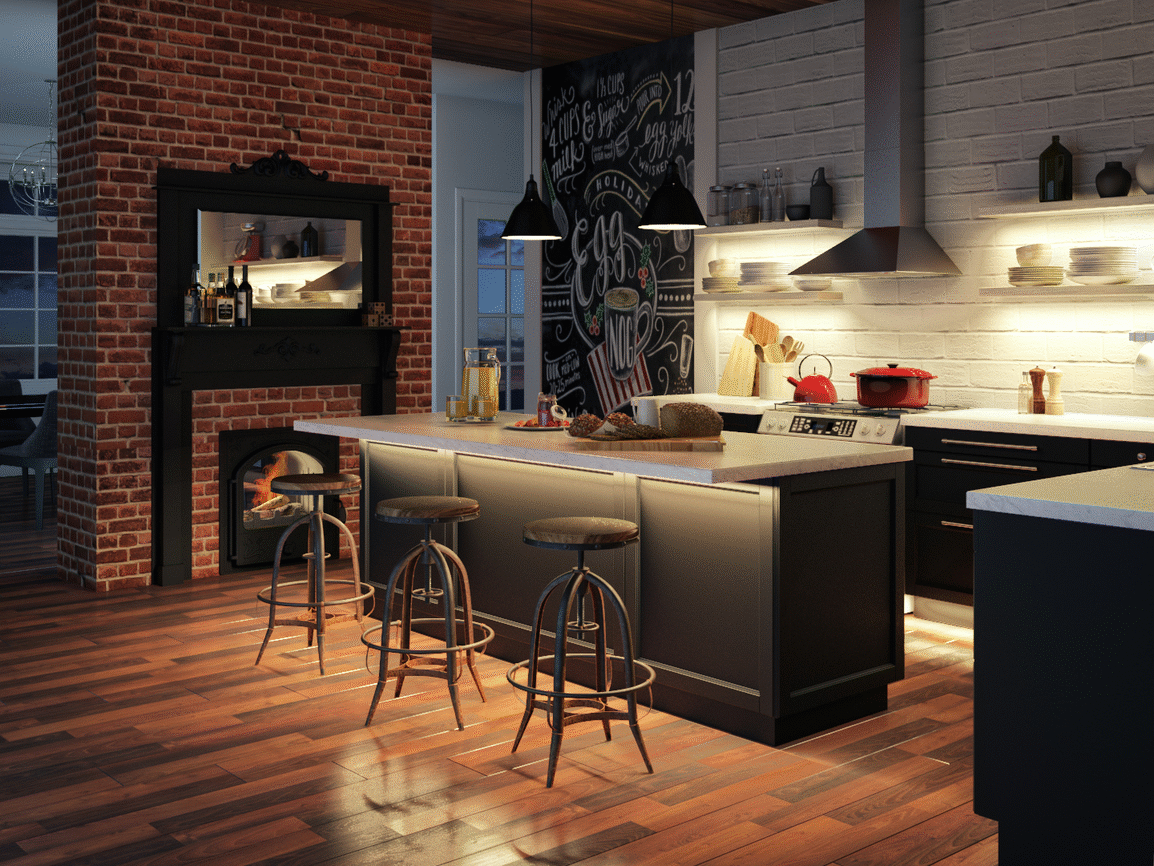 What is Dynamic Tunable white lighting?
Our weatherproof UltraBright™ Architectural Dynamic Tunable White Series LED strip light can be adjusted to produce very specific shades of white. This Dynamic Tunable White strip light is not only fully dimmable, but allows you to control the color temperature (shade of white) with the touch of a remote! We manufactured this strip with LEDs of alternating color on the circuit board so that half of the LEDs are a lower color temperature and half are a higher color temperature. This means you can select the perfect color of white using a remote control, DMX system or 0-10V system.
The IP65 silicone cover protection not only allows the lights to be protected from a range of outdoor elements and withstand jets of water, but also makes them extremely easy to clean. The UltraBright™ Architectural Dynamic Tunable White Series is available in ranges including but not limited to 2400K-3000K, 2700K-4200K, and 2700K-6200K.
Why choose Dynamic Tunable White LED strip lights?
Full control over specific CCT (shades of white)
These Dynamic Tunable lights give you full control over what specific shade of white you want at any time. You no longer have to worry about finding the exact replacement to match with existing lighting colors. You can match existing lighting that is in the same area by using the remote to change the LED strip's CCT setting until you find the perfect match. Set, then forget!
For your health
Lighting is not only important in its function of general illumination and brightness. Lighting color, purity, and CCT can affect our emotions, health, and sleep patterns. High CCTs like the midday sun help us stay awake and focused. However, at night, our circadian rhythm (internal clock) can be interrupted by our constant use of high CCT man-made lighting (think about using your bright phone screen at night in bed). Disruptions in this rhythm can result in health issues such as obesity, cardiovascular and neurological problems like sleep disorders. Researchers have found that CCTs above 5500K (containing a high amount of blue light) can disrupt our circadian rhythm by keeping us up when we should naturally be sleeping.
Tunable white LED lighting enables us to return to our natural circadian rhythm by giving us that range of lighting in either our homes or in the workplace. In the daytime when you need to focus, you can change the lighting to 6000K while in the evening before bed, you can decrease the CCT to 2700K, promoting the natural release of melatonin to help you sleep.
Set the mood
Lighting and emotion goes hand in hand. The ability to control your bedroom lighting from a functional 4200K during the morning/mid-afternoon to a calming 2700K will not only help you sleep better, it will turn your bedroom into a place you love to relax in again. High-end hotels have been using this technology for years to better the experiences of their clients in their temporary homes. Bars and restaurants love this feature to be able to change ambiance as the sun goes down.
Read the full article here!
Features:
Control strips to produce any color of white within indicated range

Fully Dimmable

High CRI

of 80+ for better color rendering

High brightness, enough for task lighting - Up to 480 Lumen/ft (1,575/Meter)

Single BIN LED selection to ensure color consistency

Low voltage input for safer and easier installation

Thick double layer 2 oz copper PCB for excellent thermal manageme nt

UL Listed - you can install these LEDs in commercial spaces, industrial applications, and in your home with peace of mind
Applications:
Deck lighting

Eave lighting

Signage

Architectural lighting

Kitchen lighting

Bathroom lighting

Sculpture lighting

Path lighting

Outdoor handrail lighting
COMPATIBLE PRODUCTS
Outdoor (IP65) UltraBright™ Architectural Dynamic Tunable White Series Compatible Products
Aluminum Channels when using connectors:
Dimmers:
Connectors:
Extra Wire:
Power supplies:
SPECS
Outdoor (IP65) UltraBright™ Architectural Dynamic Tunable White Specifications
IP65 rated - Weatherproof

CCT ranges between 2400-3000K, 2700K-4200K and 2700K-6200K

5.1 Watts/ft

SMD: 3014 LEDs

Single BIN LED (3-Step MacAdam)

3M 9731 adhesive

120° Beam Angle

Efficiency up to 79 lm/W

Width: 3/8" (10mm)

Pitch

: of 1/4" (7mm)

24V DC Input (12V available by special order)

Cuttable every 4" (102mm)

42 LEDs / ft (140 / m)

Double layer 2 oz copper PCB

Operating Temperature -22ºF to 140ºF (-30°C to 60°C)

UL Listed (cULus)

E362522

Maximum Length in Series 32ft 10in (10m)

5-year warranty
| | | | |
| --- | --- | --- | --- |
| Product SKU | Color setting on remote | Average Lumen / Foot (Meter) | CRI |
| IP65-UB-AS-DYN2430-24V-16FT | 2700K | 457 lm/ft (1,500 lm/m) | 81 |
| IP65-UB-AS-DYN2742-24V-16FT | 3500K | 464 lm/ft (1,523 lm/m) | 81 |
| IP65-UB-AS-DYN2762-24V-16FT | 4500K | 480 lm/ft (1,575 lm/m) | 82 |
FAQ
Outdoor (IP65) UltraBright™ Architectural Dynamic Tunable White Frequently Asked Questions
What does IP mean? What is the difference between IP65 and IP68?
This is a rating system that defines the ability of a product to be able to work in different environments. IP is an acronym "Ingress Protection". It is a measurement of the protection an item will have against solid objects (dust, sand, dirt, etc.) and liquids.
An IP rating is comprised of 2 numbers. The first number refers to the protection against solid objects (dust, etc) and the second number refers to protection against liquids. Here is a complete article about IP ratings.
Do you sell your outdoor rated lights by the foot?
No, we do not. We stock these IP65 outdoor rated lights in 16' lengths only. For certain projects, we may be able to produce special lengths for you. Please let us know your requirements.
What are the recommendations on adhering outdoor-rated strip lights?
All of our outdoor-rated lights come with mounting brackets. The strip also has a 3M adhesive on the back. We recommend using both for the most secure installation. They can also be installed within a mounting channel as long as rain water is not allowed to pool in the channel.
Can I cut reels that are outdoor rated IP65?
Yes. Be sure to reseal the strip light each time it's cut to prevent water damage. A lot of clients like to use a liquid electrical tape to reseal the silicone tube.
How flexible are these outdoor strips?
The IP65 is flexible like a carpenter's measuring tape. Because we use a soft silicone sleeve to make the strip water resistant, it is still very flexible.
What is this product's warranty?
We're so happy with the quality of our product, we offer a 5-year warranty on all of our LED strips to all of our clients.
What is the lifespan of your strip lights?
Our lights have been rigorously tested and have an expected lifespan of 50,000 hours before dropping to 70% luminosity. This means that if you were to use your lights 12 hours a day, every day, the lights would be expected to last longer than 10 years. Even after that time has elapsed, the lights will maintain a brightness of 70%. Higher-output strips require a heat sink to reach the expected lifespan and beyond.
What is color temperature?
The color of light can be quantified by referring to its color temperature. White light is measured in Kelvins (K). Most white lights fall in a spectrum between 1800K and 6200K. When dropping below 3000K, the light is noticeably warmer. On the other end of the spectrum, the lights have a blue-ish tint and cooler tone when rising above 6500K.
Which color temperature should I choose?
Choosing the correct color temperature range for the Dynamic series lights is very important. Consider the look and feel you want your project to have. What other color lights will be present? What material and color are the materials you wish to light? We can help you choose.
What are lumens (lm)?
This is a quantifiable amount of light produced by an LED strip or other light-producing product. This is one way we can measure light output.
What do I need to turn on my lights?
To turn on these LED strips, you will need to connect them to a low voltage power supply and a Dynamic Tunable White compatible controller. For Dynamic Tunable White LED strips we recommend using our solderless connectors. If you are skillful at the art of soldering you can do so for more permanent connections, but please test your expertise on a small segment of strip before committing to solder your entire project.
Which Power Supply do I need for my length of LEDs?
The length of LED strip lights being powered will determine the size of the power supply you need. View our Power Supply chart to find the exact LED power supply you need.
What is a 3014 SMD LED chip?
3014 SMD (Surface Mounted Diode) represents the size of the LED chips on the strip. A 3014 SMD chip measures at 3.0mm x 1.4mm. Click herefor more information on LED chip sizes.
What is the importance of UL Listed?
UL is an acronym for the Underwriters Laboratories. They are an independent product safety certification organization. A good summary used by UL is, "a not-for-profit organization dedicated to public safety." This means you can install these LEDs in commercial spaces, industrial applications, and in your home with peace of mind.
Need assistance with your project or purchase? Our design specialists are ready to help. Contact Us!
DOWNLOADS
Outdoor (IP65) UltraBright™ Architectural Dynamic Tunable White Downloads

Specifications for this Hybrid LED light kit
| | |
| --- | --- |
| Product | Hybrid Bright White/Warm White LED Strip Light |
| Color Temperature | 2900K for Warm White and 6500K for Bright White |
| Lumen (Brightness) | 3450 Lumens per reel |
| Quantity per unit | You will receive a continuous 16ft section of lights |
| UL Listed? | Yes UL Listed, Must be used with class 2 power transformer |
| Working Voltage | 12v DC |
| Dimmability | Fully Dimmable |
| Beam Angle | 120 Degrees |
| Rigid or Flexible? | -Flexible installation up to 90 degrees. Used on curved surfaces |
| Power consumption | 2.92 watts per foot |
| UV emission | No |
| LED Count per reel | 600 LEDs |
| Warranty | 2 years |