What is Stairway Lighting?
Stairway lighting is a tasteful lighting technique that looks beautiful and serves a functional purpose. The installed lights illuminate the stairs, making an attractive glow while also increasing the visibility of your walkway in a charming manner.
Stairway lighting is a unique but practical way to light up an overlooked, high-traffic area. You can make single runs of light under stair railings or light individual steps. Lighting a staircase has never been easier with flexible, customizable LED strip lights. It just depends on what kind of stairway you have and where you prefer to install the lights. Both ways provide beautiful radiance while allowing you to easily see where you're going.
Browse below to see how you can redesign your home, shop, and more.
READ: How to Install Beautiful Stairway Lighting with LED Strip Lights
---
Beautiful Examples of Stairway Lighting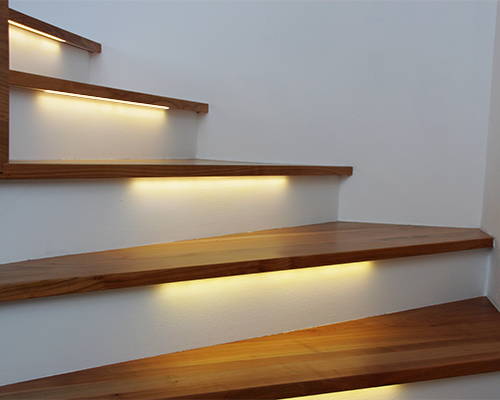 Put lights underneath each tread to create individual glows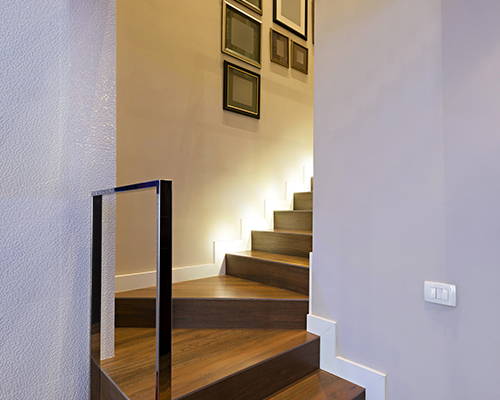 Place strip lights on the side of each step for a floating look
For a bolder look, you can position lights in the middle of the steps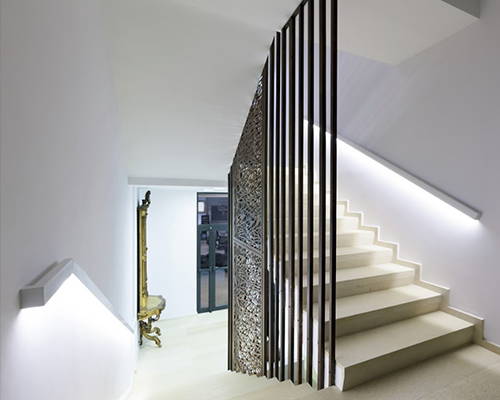 Lighting the stairway railings will provide a gentler illumination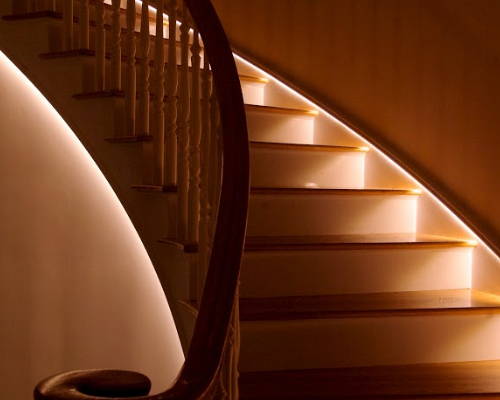 Install LED strip lights along the side under the groove or lip for a smooth, clean look
---
Best LED Strip Lights for Stairway Lighting
If you want a product that looks amazing and will last much longer than traditional fixtures, LED strips make the perfect step lights to bring the beautiful staircase lighting ideas to life. These three LED strips are the best recommended lights for stairway lighting. Each strip is also offered in an outdoor IP65-rated version.
---