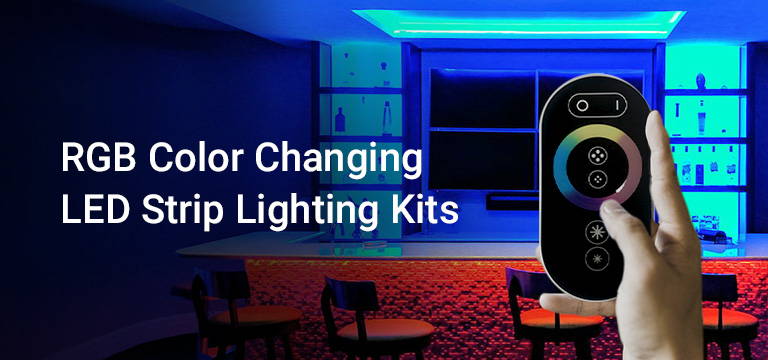 RGB Color Changing LED Strip Lighting Kits
ColorBright™ RGB strip lights enable you to change the color of your LED strips with the push of a button! Create the perfect environment easily and effortlessly. They are UL listed and are of the highest quality on the market. We believe that providing innovative solutions can transform your living spaces into unique pieces of functional art.
This kit enables you to control the color temperature of your LED strip lights. This means that you can use a remote control to select the perfect shade of white between Warm white (2700k) and Bright white (6500k).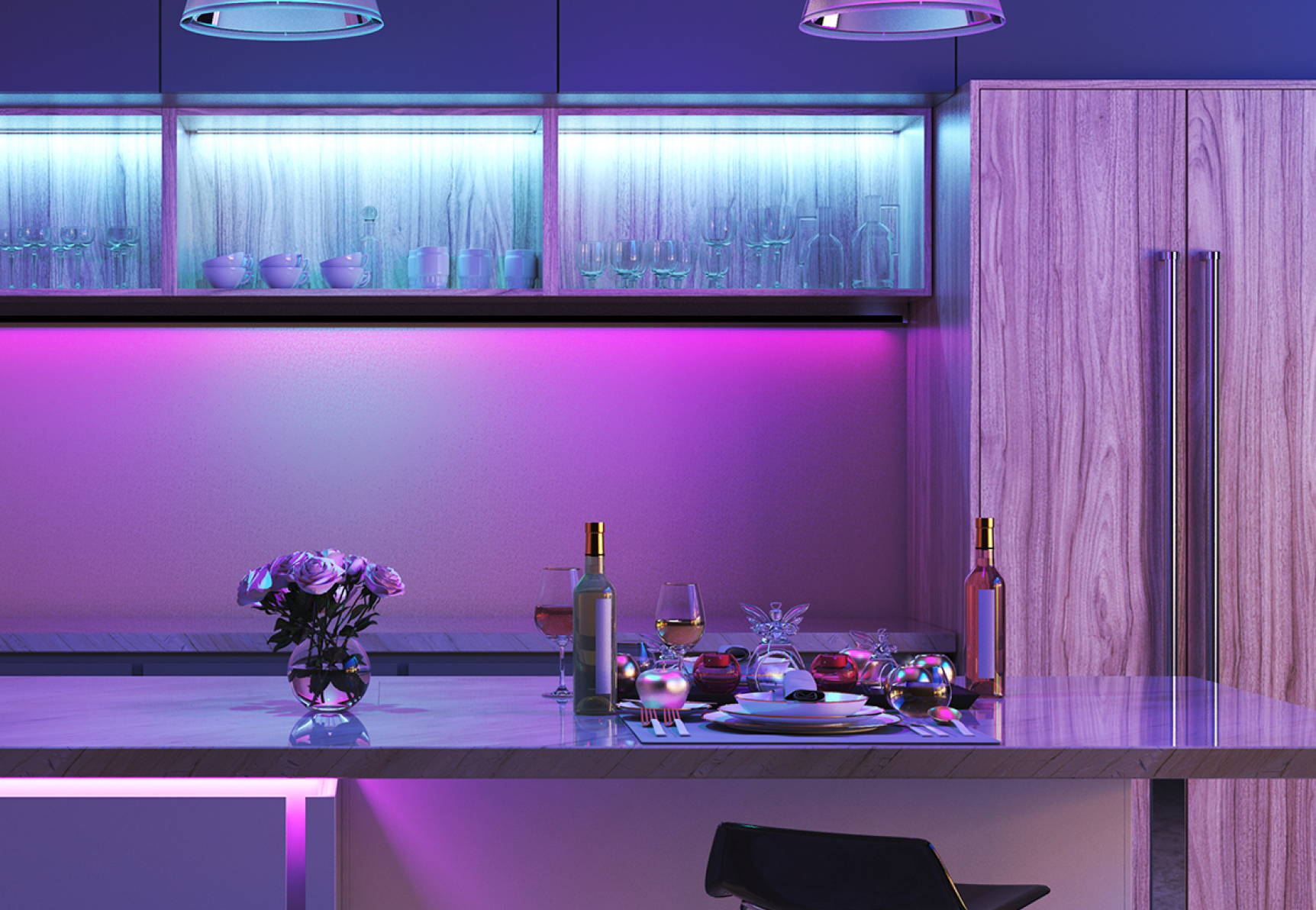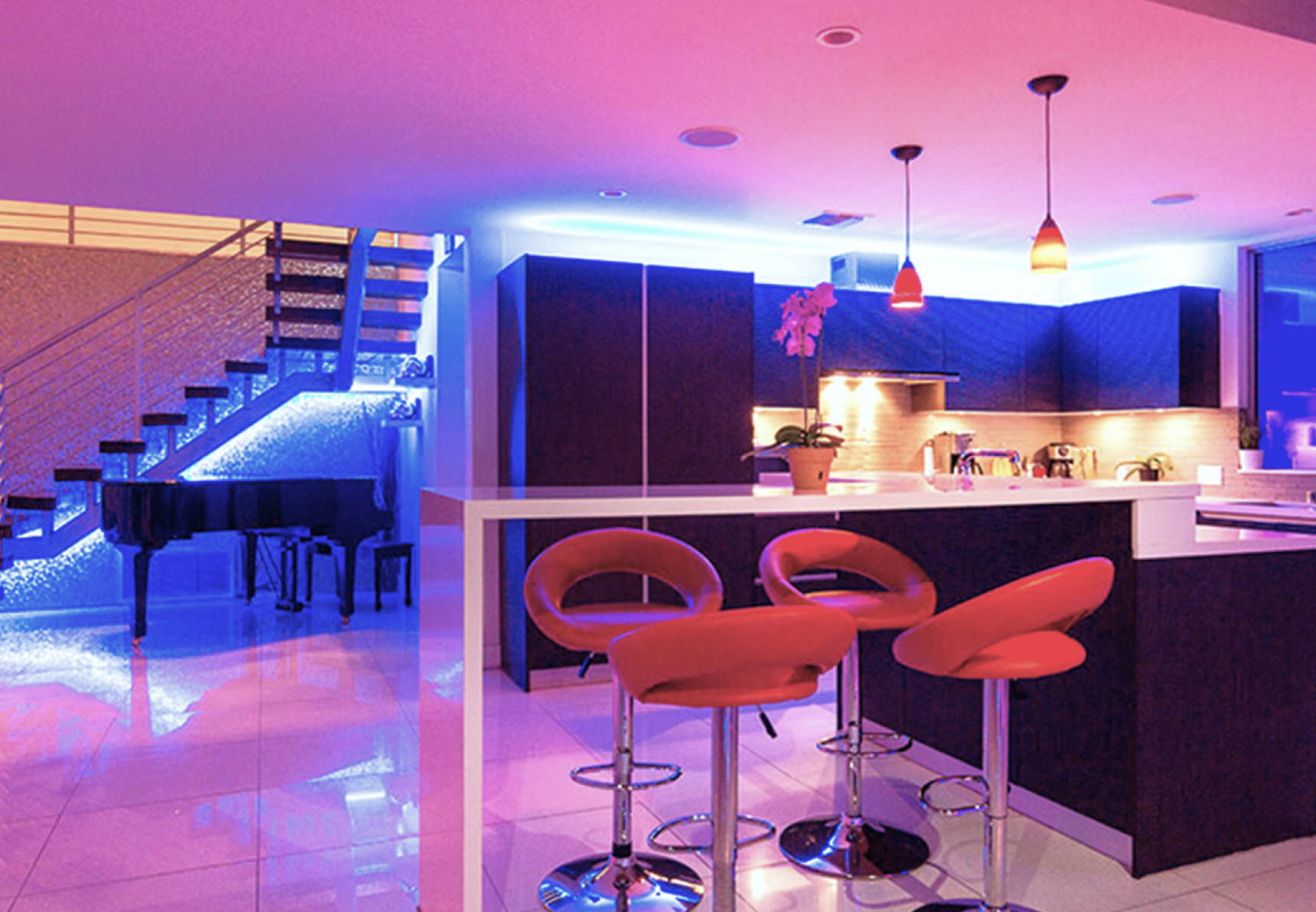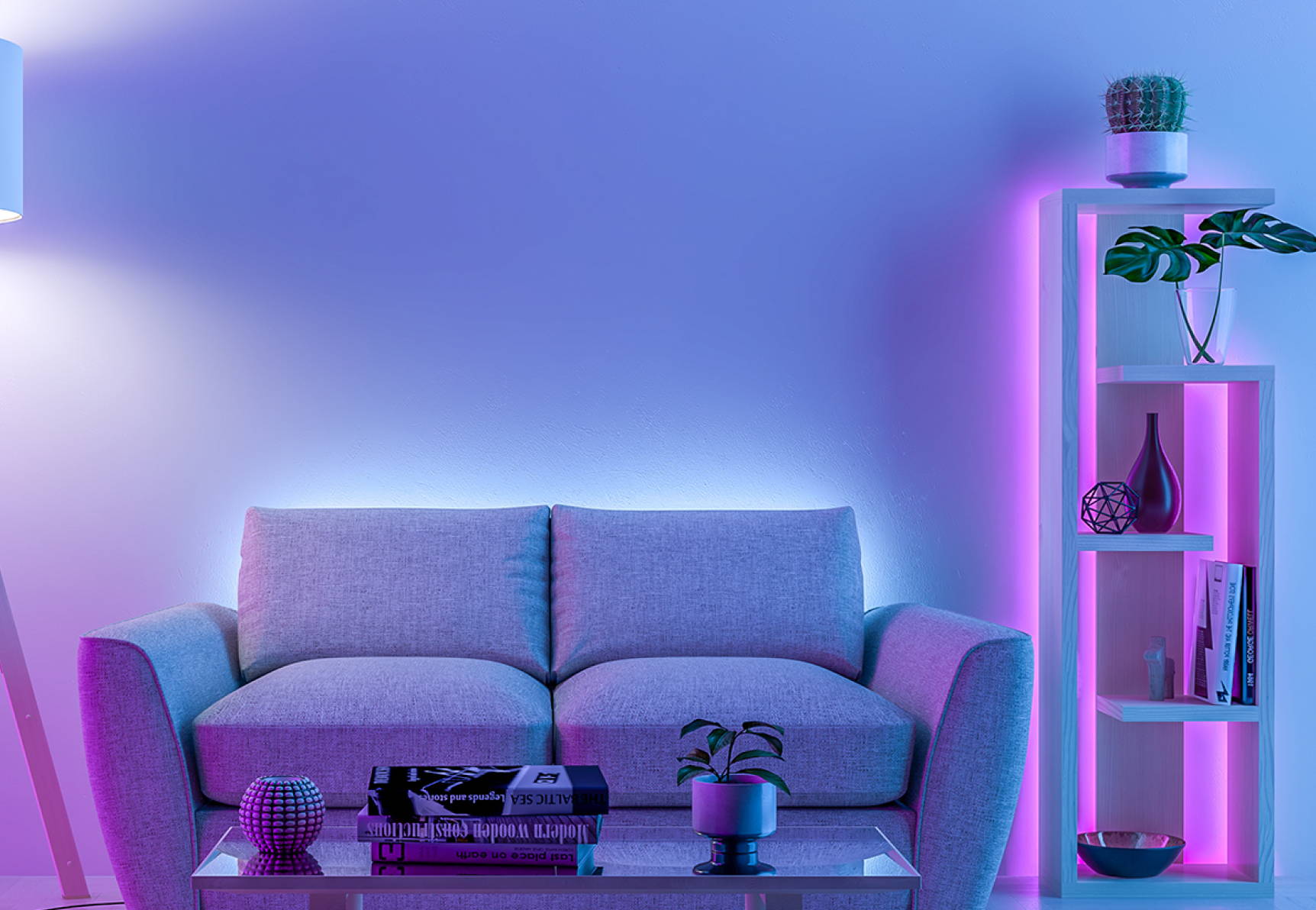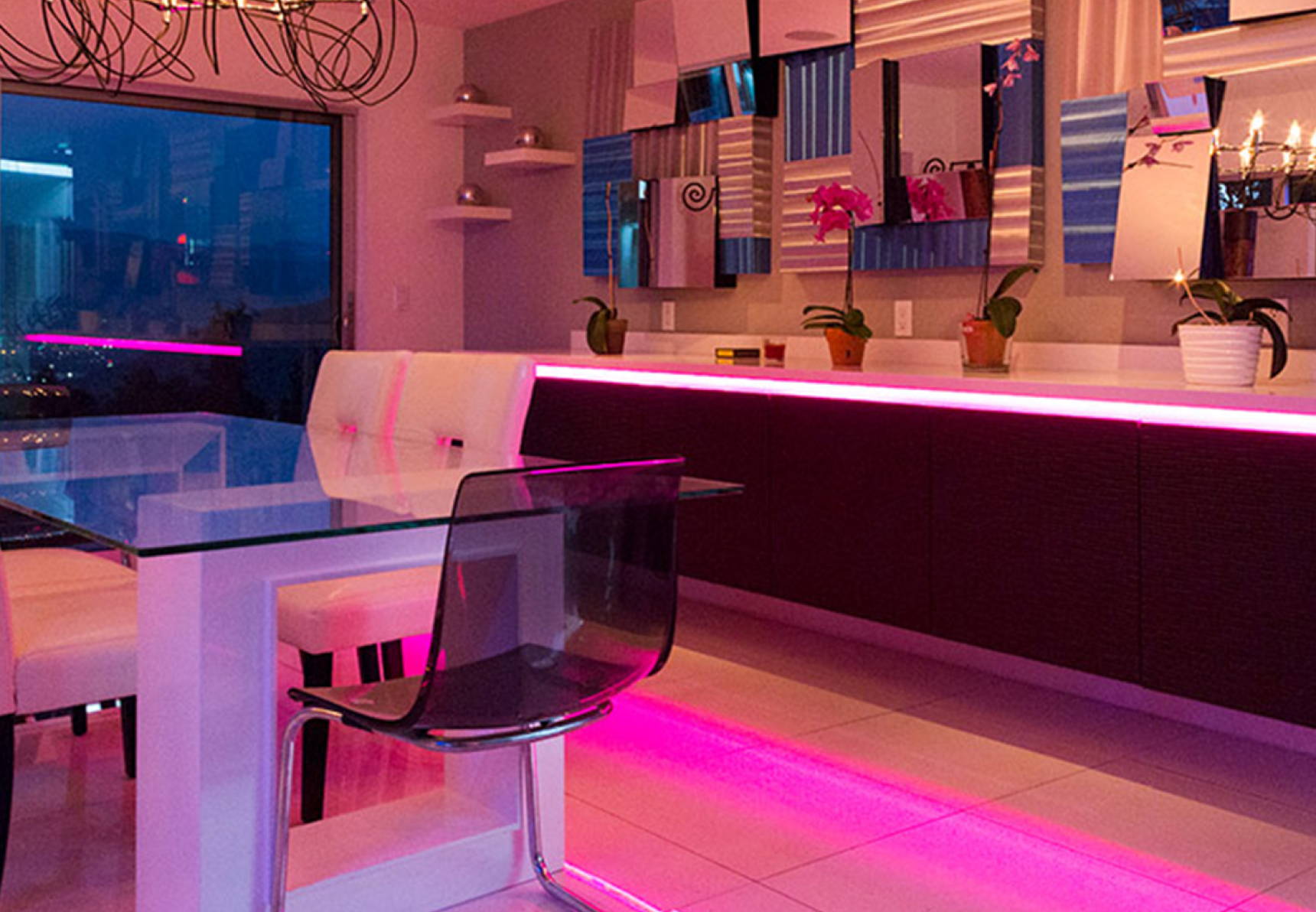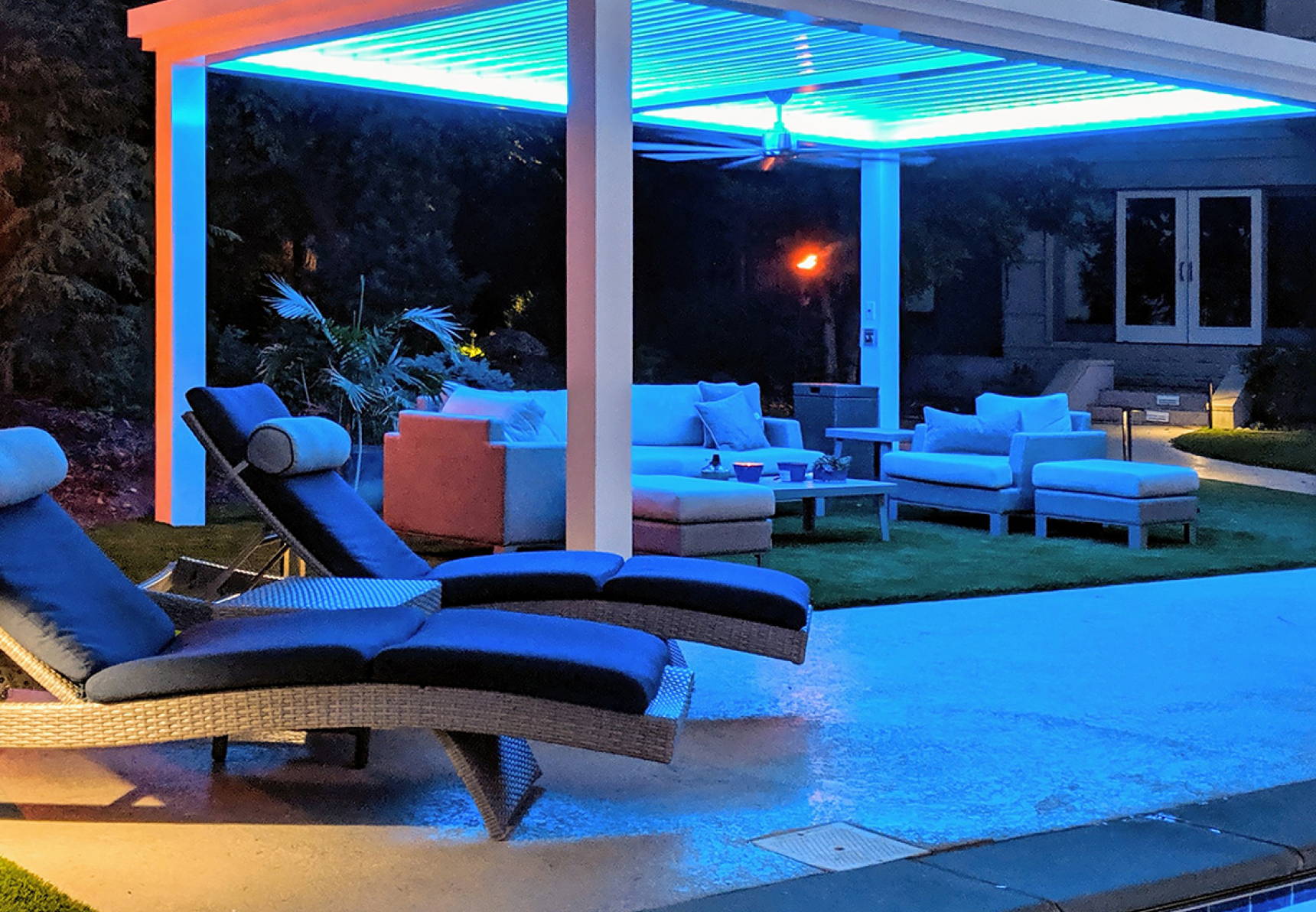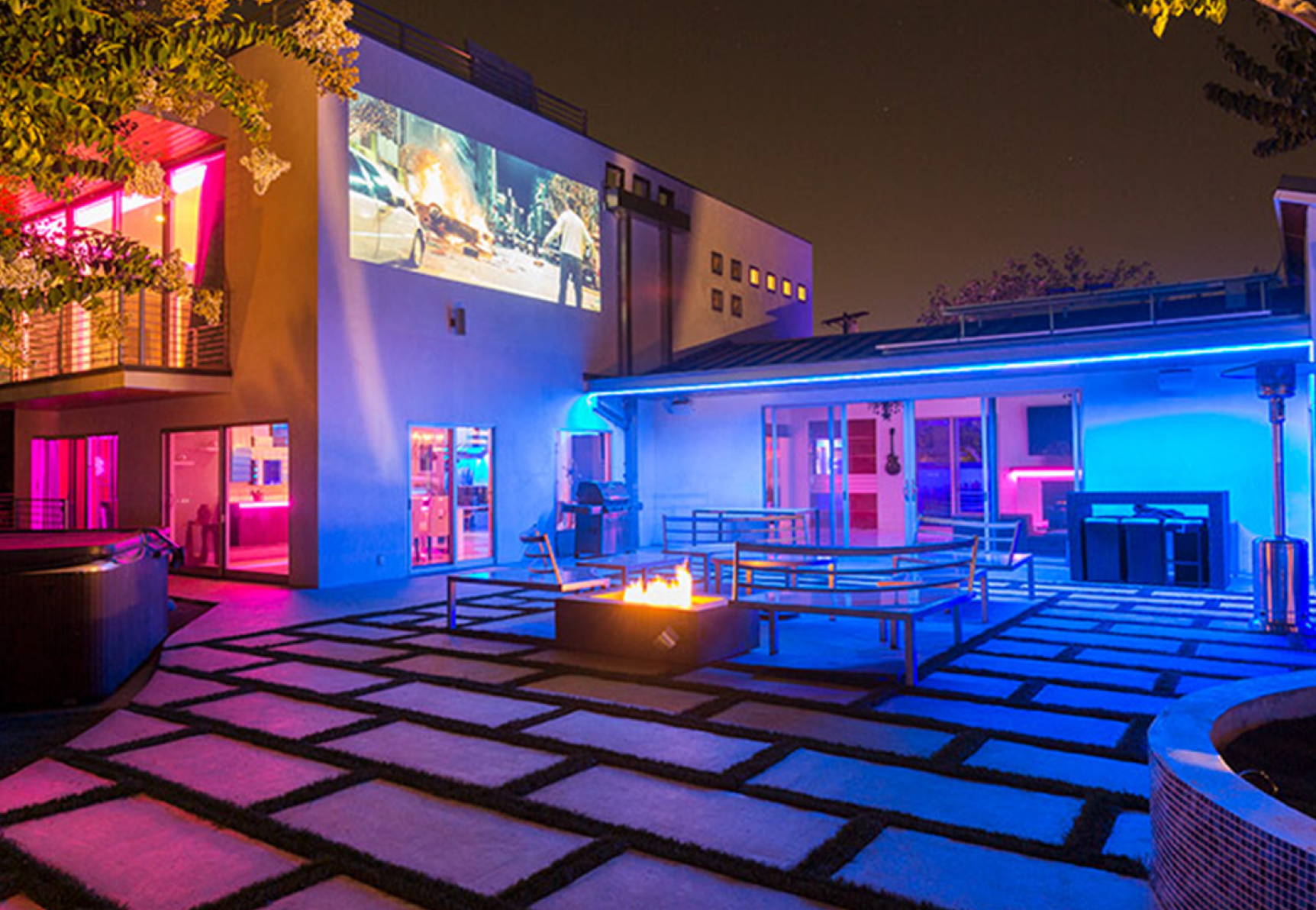 Super bright 5050 sized LEDs use just 2.2 watts to 4.4 watts per foot:
This means your energy consumption will be reduced and in turn, you save money.
Our LED strip lights can change into a million color possibilities:
This makes it simple to choose a theme, accent, or create a light show.
You can bend the LED strip light up to 90 degrees and cut to length.
This makes it very easy to install in corners, under cabinets, and surrounding architecture.
Simple and quick installation
These kits have been built out with easy installation in mind. Everything that comes in the kit is ready to install and easy to use.
What's Special about our kits?
We have developed the best components that will give you the flexibility to place beautiful lighting in many applications

Perfectly designed and selected to fit most small to medium projects

Science backed unparalleled light quality

Fully dimmable

Long lifespan and warranty

Easy installation

30-day money back guarantee
Whether you have a question or need general assistance, we're here to help! Check out this section on installing LED strip lights at home for cove lighting DIY or contact us and get an answer within 24 hours.
Free Project Design
We offer free design support! That's right, our team of lighting specialists and design experts will work with you one-on-one to create your dream project, no strings attached.
Chat
Chat with one of our lighting designers on the bottom right hand of the screen to get an expert consultation in minutes!
Call
Call us at (844) 353-9347 Monday through Friday 6AM - 4PM (PT).