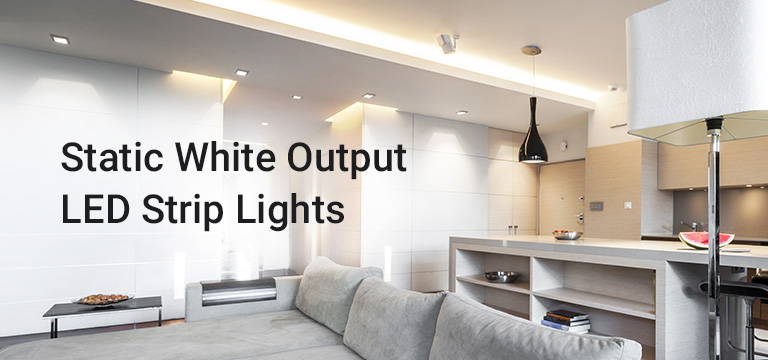 Static White Output LED Strip Lights
Our high-intensity, flexible white LED strip lights can produce a brightness for subtle accent light up to an incredibly bright output with perfect color rendering. They can be used for task lighting, backlighting, accent lighting, cove lighting, under cabinet lighting, bar lighting, refrigeration, industrial applications, photography and other lighting projects. Check our customer project gallery for more ideas.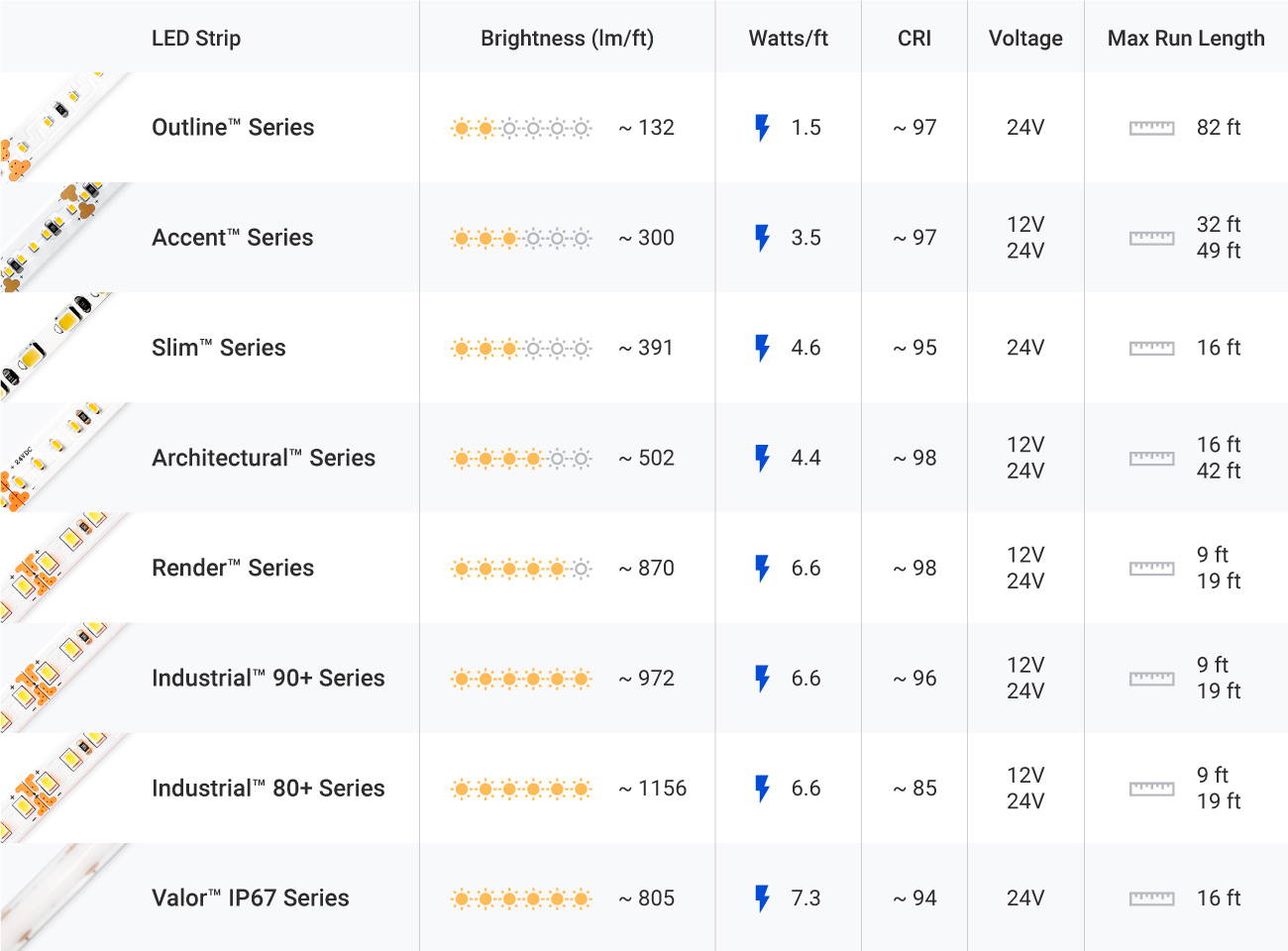 Explore Flexfire's static white LED lighting options to brighten any indoor space. Each strip has a different brightness output. Contact us if you need assistance choosing which LED strip light is perfect for your project, or use our strip light selector.
IP65 / IP67 Outdoor Weatherproof Static White LED Strip Lights
Our static white outdoor strip lights are rated for both indoor and outdoor (UL Listed Wet Location Rated) use. For indoor uses, we recommend using these strips in high splash, high humidity, or dusty areas.