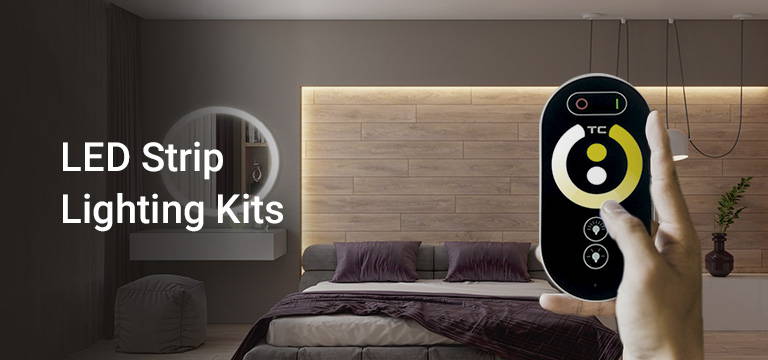 With our LED Strip Lighting Kits you get everything you need to make a seamless and easy LED lighting installation. We have developed the best components that will give you the flexibility to place beautiful lighting in many applications. They are perfectly designed and selected to fit most small to medium projects. Perfect Performance Guaranteed!
Choose Your LED Lighting Kit:
Static White High CRI Kits
Add a beautiful white light to any location. Choose your color temperature and a variety of control methods and brightnesses.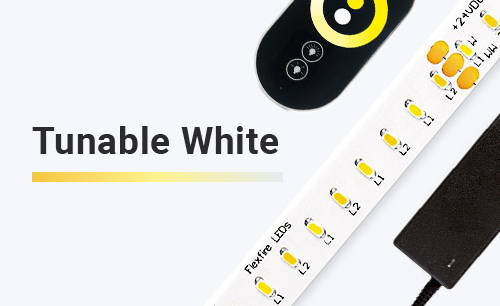 Dynamic Tunable White Kits
This kit enables you to control the color temperature of your lights between warm white (3000K) and bright white (6500K).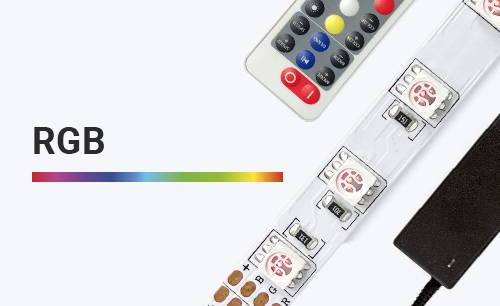 You are in control to change the color of the emitted light to almost any color you can think of using the remote control.
Everything you need for a seamless Installation:




Easy to install, with basic functionality with a phone app dimmer, RF wall dimmer, or handheld remote.

Hardwired Wall Dimmer Pro Kits
Designed for lighting professionals and skilled DIYers alike, take the guesswork out of your small to medium sized projects.
What's special about our kits?


Long lifespan
and warranty


30-day money
back guarantee
Informative Introduction Pages