Flexfire LEDs UL Listed LED strip lights continue to show tremendous versatility across all sorts of applications, as shown here at a LED truck dock lighting project completed by Syngenta Seeds, Inc.

The company constructed an interior loading dock for its truckers at their Waterloo, Nebraska location. While an interior dock certainly offers many advantages, one drawback is that truckers have to back into it. This created safety concerns for the company, as truckers reported that low-visibility made backing into the dock like trying to back into a cave.
To address this issue, the company installed Flexfire LEDs ColorBright strip lights to provide visual cues and help guide the truckers as they back in. The blue LED strip lights serve as the visual guides for the drivers to keep them heading toward the dock. The green LED strip lights signify "Okay to Enter", and red strip lights signify "Do Not Enter."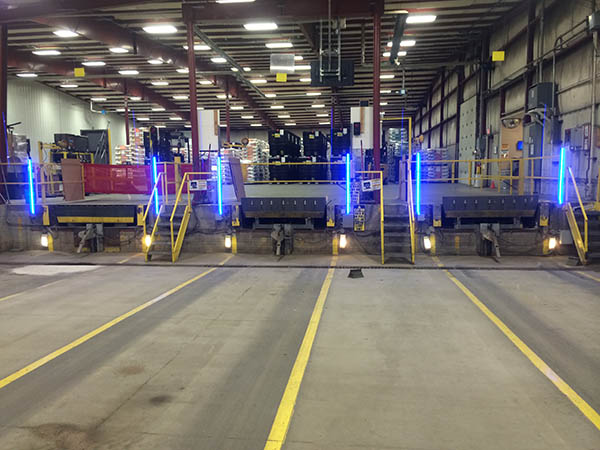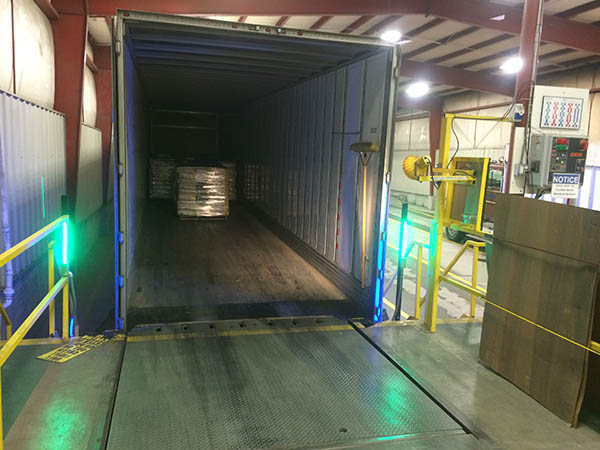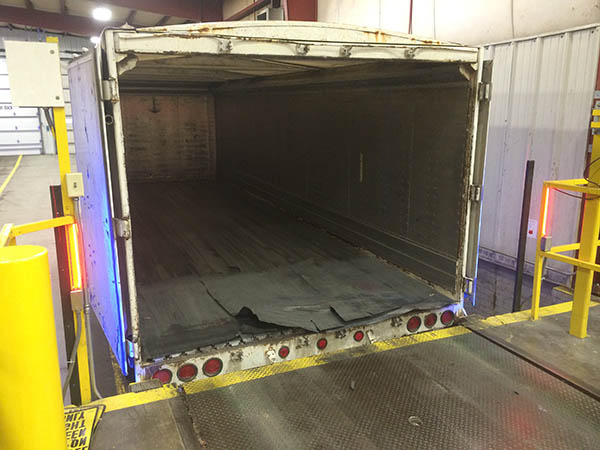 The LED strip lights were an immediate success with Sygenta's drivers, inspiring the company to do another installation for forklift operators on the opposite side of the dock. Here, a unique safety device uses a hook to connect a trailer to a truck, and a small oval light turns from red to green to alert dock personnel that it is safe to enter. This light was simply too small for personnel to see, so the company added our LED strip lights on either side of the dock, giving a safer, better visual notification to dock employees.
Many other LED strip lights on the market would not produce the necessary brightness to complete a serious project such as this. Our strip lights, on the other hand, claim 600 LEDs per reel, which is double many other reels sold by discount online sellers. Look at the lumens (a measure of light visible to the human eye) produced by our lights, and you'll find that Flexfire LEDs offers the brightest LED strip lights available on the market.
This installation shows that our LED strip lights deliver tremendous safety benefits to go along with significant energy and maintenance cost savings. If you are interested in learning more about LED lights for your home or business, please call us at 1-844-FLEXFIRE (844-353-9347), or email us at info@flexfireleds.com.