Posted on 11th May 2012 @ 11:06 AM
LED Billboard Lights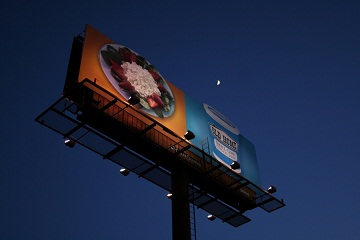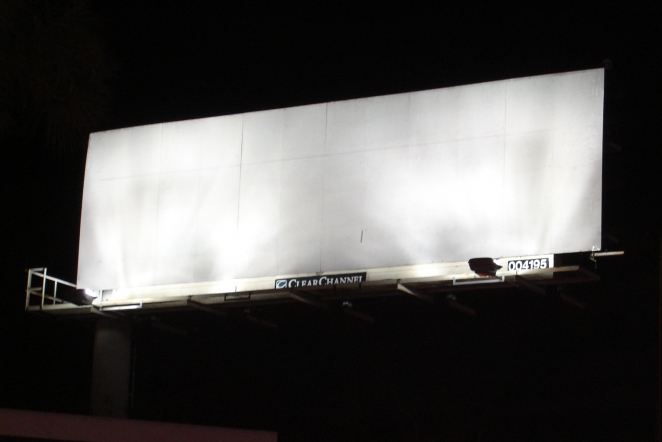 LED Billboard lights
Flexfire LEDs, Inc. recently released Zurik LED billboard lights. These LED flood lights are used for billboards and outdoor advertising, replacing traditional lights and saving the company a lot of money.
California LED distributors, Flexfire LEDs, has recently released their 2012 series of LED flood lights for billboard and outdoor advertising applications. Zurik LED billboard lights use 45mm Bridgelux LED chips, some one the most efficient on the market, delivering a blinding and constant light to alluminate your billboard or outdoor advertisement. Delivering 90-110 lumens per watt, billboard companies can usually replace typical 250W or 400W lighting systems with 80w to 100w LED billboard lights.
Example: Brenton Advertising (Company name changed per request) used (5) 400W Lights on 10 of their outdoor billboards. They used a total of (50) Zurik 100W LED flood lights to replace their old lighting systems. Replacing and installing 50 LED flood lights is currently saving Brenton Advertising $10,503 per month in electricity, and will save $105,300 over the life of the LEDs (electricy only) Once you add in the cost of labor to replace burned out HPS or MH bulbs and bulb replacement costs you will save more.
LED Billboard Lights-5 ways your company can save money by switching to LED billboard lighting.
Zurik LED Billboard Flood Light Systems:
Test our LED flood lights for FREE! Don't like them? Send them back! Email us for details.

40W Billboard Light - 60W Billboard Light - 80W Billboard Light - 100W Billboard Light -120W LED billboard light - 160W LED billboard flood light